On July 23 & 24, 2021, Chinese geriatric chronic disease (laboratory medicine) specialty medicine alliance annual conference was held at Hubei Wuhan Eurasian International Conference Center.
This conference was co-sponsored by Chinese Society of Geriatric Health Care and Geriatric Chronic Disease (laboratory medicine) Specialty Medicine Alliance. It was conducted by People's Hospital of Wuhan University to provide a platform of communication and cooperation for over one thousand experts, healthcare providers who came from Hubei and other provinces. Professor Gaohua Wang, executive vice president of People's Hospital of Wuhan University; Professor Yan Li, winner of "Chinese Doctor Award" in 2020, director of laboratory department at People's Hospital of Wuhan University, director of Laboratory Branch of Hubei Medical Association; Ms Yuanyuan Ding, vice president of Chinese Geriatric Health Care Medicine Research Association, were among the key note speakers.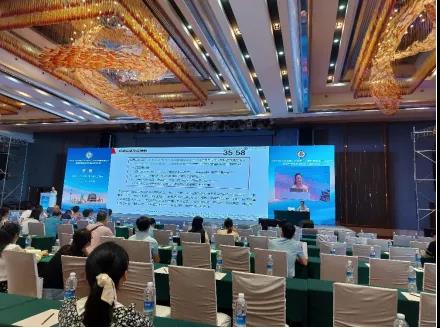 With " Enhanced Ability, Shared development " as the theme, and mainstream line of laboratory medicine specialty construction in the aging society, the conference integrated the framework involving basic clinical laboratory, clinical biochemistry lab, clinical immunology lab, clinical microbiology lab, clinical molecular diagnostics and geriatric chronic disease management. It has aroused enthusiasm and in-depth academic exchanges, enhanced the academic influence of laboratory medicine, and promoted the professional competence of medical laboratory in primary hospitals.
CreativeBio has demonstrated its featured product named Colosafe® which is a stool DNA test kit for early detection of colorectal cancer at the conference. Dr Hongzhi Zou, the founder of CreativeBio, is the primary global inventor of the sDNA test kit for colorectal cancer. Colosafe® was cleared by NMPA in Nov 2018.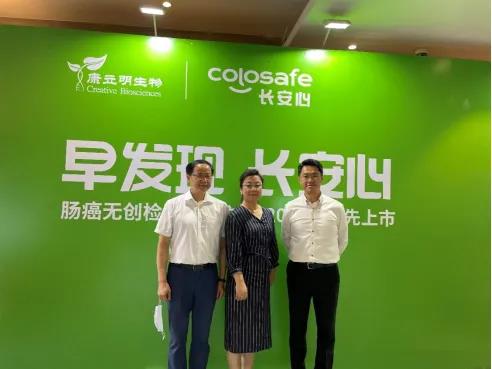 The above picture shows Professor Yan Li (middle), Mr. Yong Wu the Chair of the conference (left), and Mr. Leo Liao, COO at CreativeBio (right). Both Prof Li and Chair Wu expressed their high recognition of Colosafe® which is an IVD product utilized in molecular diagnostic field.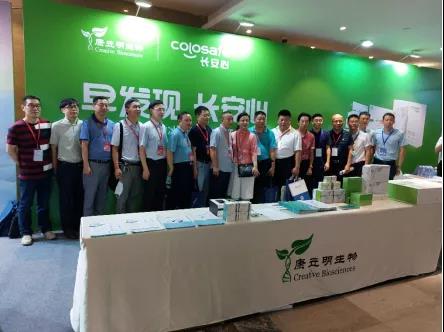 Professor Yan Li, director of Laboratory Branch of Hubei Medical Association, and her colleagues were enthusiastically communicating with CreativeBio staff at the booth.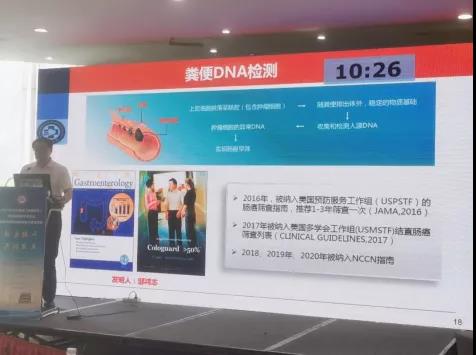 In the satellite meeting, Prof. Yong Wu, clinical lab director of Xiangya Third hospital of Zhongnan University, Chairman of Laboratory Branch of Hunan Medical Association, gave a keynote speech on "Novel Technology of Noninvasive Screening Test for Colorectal Cancer" interpreting in four aspects of epidemiology of colorectal cancer, early CRC diagnosis development, new screening methods of CRC, and clinical CRC cases. He demonstrated the advantages of the novel technology of methylation detection of stool SDC2 for CRC and presented the prospective screening study data of Colosafe® and explained real world clinical cases, which fully proved Colosafe's utilization in clinical practice.
In the field of laboratory medicine, with accurate testing methods and excellent product performance, Colosafe® has been welcomed and highly recognized by clinical laboratory professionals, healthcare providers, patients, and the applied market. The appearance of Colosafe® at the conference attracted considerable attention.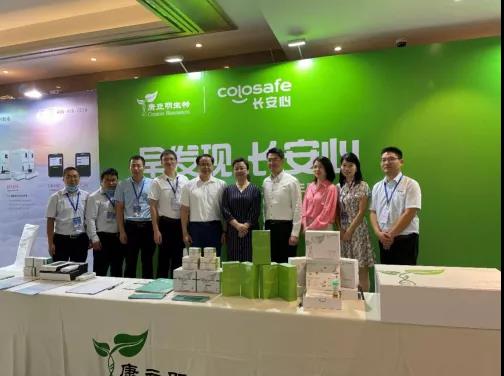 Adhering to the lofty vision of "Human Health, My Mission", relying on the first-class and leading genetic testing technology, CreativeBio is striving to make breakthroughs in developing molecular diagnostic testing for early diagnosis and treatment of various types of cancer and prognosis monitoring, and ultimately benefit millions of people and families.