Guangzhou, Guangdong, China, April 23, 2021—Creative Biosciences, the leading advanced bio-tech enterprise in IVD and POCT industry, announces the collaboration with DKSH Thailand, Asia's leading partner for healthcare companies, to provide noninvasive cancer detection solution in Thai market to benefit people in reducing cancer incidence and mortality accurately and effectively.
DKSH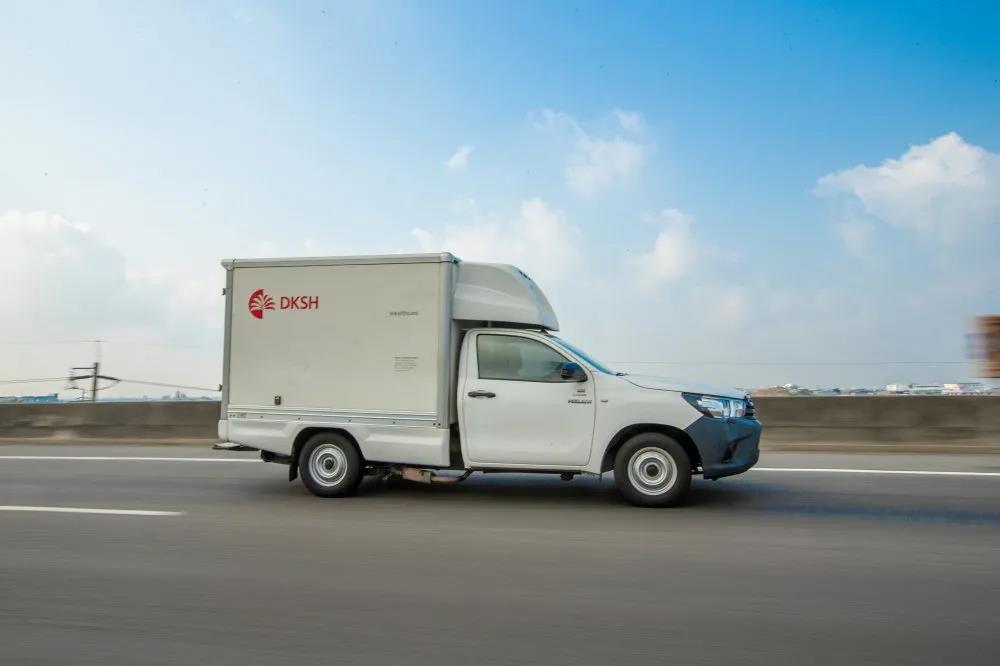 Proudly developed by CreativeBio, Colosafe® is a novel stool-based DNA test kit for early detection of colorectal cancer which has been clinically proven to have high detection rate comparable to gold standard colonoscopy. It is the first NMPA approved sDNA test kit for CRC in China with CE mark and ISO13485 certificate.
Mr. John Clare, Vice President, Healthcare, DKSH Thailand & Indochina, said: "Our partnership with Creative Biosciences demonstrates our commitment to providing Thai patients with high quality medical devices. Our broad reach across the medical channel as well as our structured market development approach will help drive market share for Colosafe® in Thailand, thus offering improved access to advanced cancer detection solutions and consequently better treatment options for Thai patients."
"We are extremely excited about our relationship with DKSH Thailand. This is a win-win co-operation for both sides." said Mr. Leo Liao, Chief Operating Officer of CreativeBio. "Thanks to DKSH's remarkable expertise in the distribution and market expansion of medical devices, I am positively confident that the provision of our best-in-class IVD products to healthcare professionals will certainly advance and shape clinical practice in cancer diagnosis with the unparalleled clinical performance of our products in Thailand."
About Creative Biosciences (Guangzhou) Co., Ltd.
CreativeBio was founded in January 2015. It has evolved an advanced bio-tech enterprise specializing in noninvasive cancer detection kits (including device, reagent, and equipment) and POCT products. Colosafe® is a featured IVD product which has been implemented in over 500 major top hospitals covering almost all provincial areas in China by far. As a leading benchmark company in the industry with world class R&D team, CreativeBio has engaged early detection kits for lung, bladder, cervical, liver cancers and other POCT products actively in the development to enrich its pipelines of which some will be ready for market in the next couple years.
www.creativebio.cn
About DKSH
At DKSH, our purpose is to enrich people's lives. For more than 150 years, we have been delivering growth for companies in Asia and beyond across our Business Units Healthcare, Consumer Goods, Performance Materials and Technology. As a leading Market Expansion Services provider, we offer sourcing, market insights, marketing and sales, eCommerce, distribution, and logistics as well as after-sales services. Listed on the SIX Swiss Exchange, DKSH operates in 36 markets with 32,450 specialists, generating net sales of CHF 10.7 billion in 2020. The DKSH Business Unit Healthcare distributes pharmaceuticals, consumer health and over the counter (OTC) products as well as medical devices. With around 7,970 specialists, the Business Unit generated net sales of CHF 5.4 billion in 2020.
www.dksh.com/hec